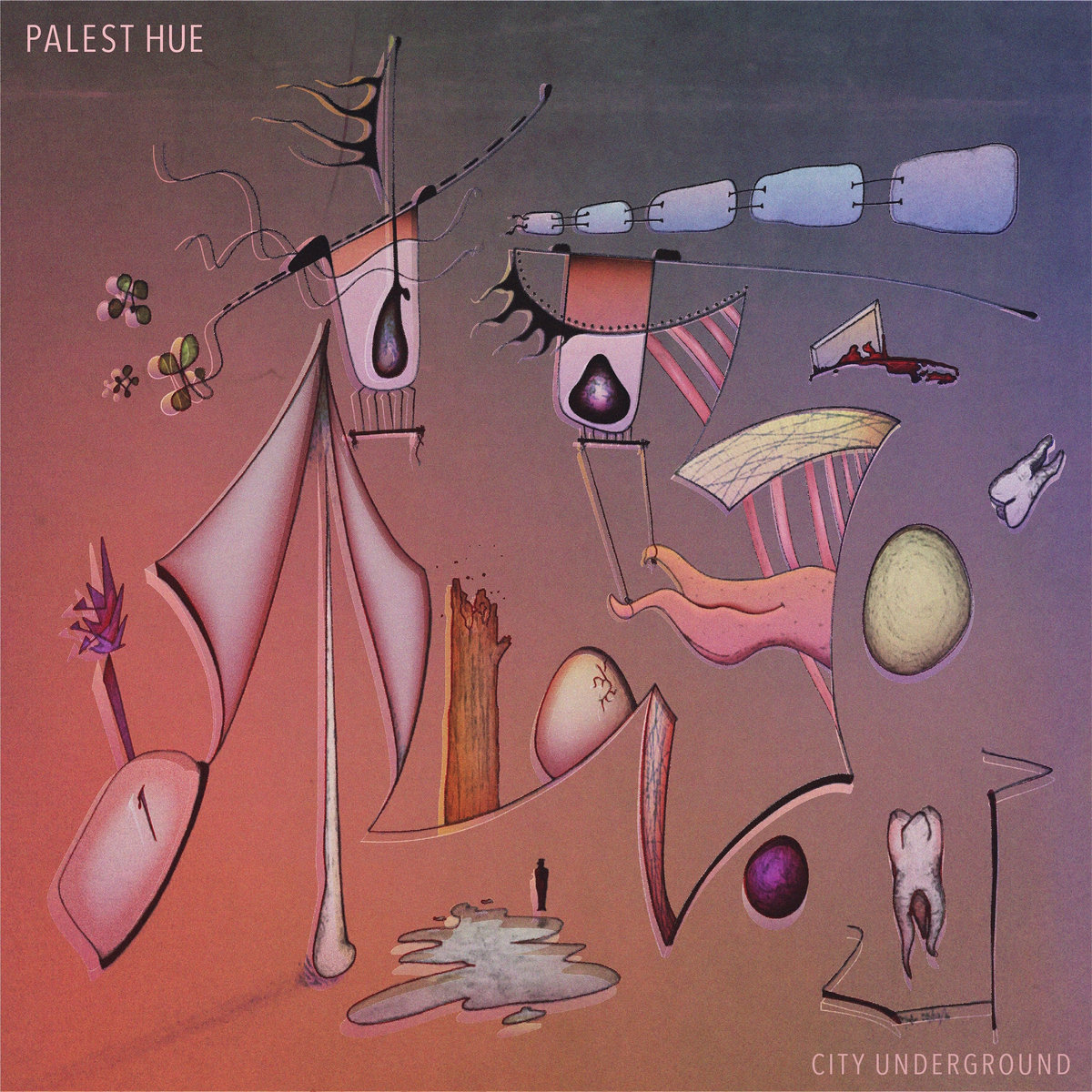 Me encanta la concepción que tienen del Indie en América, esta banda canadiense ha llegado a mi porque sus miembros son fans de nuestro canal de YouTube y se han puesto en contacto conmigo por correo para que les eche un ojo a este su debut grabado en verano de 2017 por la propia banda en un garage.. y como ya digo aunque en Europa y otros países haya buen indie para mi como en América y Australia nada.. han sabido reciclar muy bien su cultura underground y adaptarla a algo nuevo que esta en plena ebullición con grupos y discográficas del estilo Riding Easy Records, mientras que aquí en España y en Europa la mayoría del indie en general se torna en torno al postureo y al máximo pop rockereo comercial los grupos americanos como en ese caso Palest Hue se centran en rescatar y remodelar con estilo contemporáneo y alternativo propio de los 90s el rock psicodelico. El indie en USA tiene muchas vertientes, en este caso como ellos denominan art rock-rock psicodélico-sinfónico con ligeros matices incluso de jazz fusión; una joyita la verdad. Respecto a la temática del album no es conceptual es variada y si algo destaca como nos indica su caratula es la abstracción total y el surrealismo. ¿Por qué Hue? Por la estética el nombre viene a significar "tono pálido" pero más allá de eso como ya digo no hay ningún motivo en especial es un album completamente abstracto y psicodelico pero siendo norte americanos influenciados por los 60s que se llame Hue podría tener también otros sentidos ehh jajaja. Otra cosa para mi los americanos y los canadienses son casi lo mismo y si estamos hablando de música más aún además técnicamente hablando son norteamericanos. A veces me recuerdan un poco a Stone Temple Pilots, Alice in Chains o Days of the News, son la polla.
5. No Country No Home 03:23
6. City Underground 04:13
El album no os lo puedo pasar en mp3 porque ya sabéis en estos casos si merece la pena comprar los discos son bandas emergentes que necesitan mucho apoyo
amazon.co.uk/City-Underground
sin embargo si que nos han dado permiso para subir el album completo a Youtube para su escucha online. Aquí tenéis su
Bandcamp
.
FULL ALBUM
canal de este blog


El album esta muy bien mezclado como cabe de esperar en grupos actuales pero sorprendentemente se mezcló por la propia banda en un jodido barco durante un viaje por el océano pacífico, todo muy artesanal y sin utilizar estrategias modernas comerciales como la de subir a hopo la ganancia de las pistas para que se escuche bien en la radio aunque se carguen la dinámica (eso lo ha llegado a hacer metallica) la masterización fué hecha ya en Canadá. Curiosamente este album tiene un efecto vinilo, desconozco si se ha sacado en vinilo seguramente lo saquen pero el album normal de por si tiene un efecto que nos recuerda a un vinyl rip de lo más sutil.
released June 22, 2018
Brian Maxwell: Vocals, Guitar, & Songwriting
Alex Lakusta: Bass
Jacob Thompson: Keys, Organ, & Synth
Harrison Vetro: Drums
Recorded by Palest Hue at Deep Woods Studio, Orillia ON, June 17, 2017.
Mixed/Produced by Jacob Thompson
Additional Mixing/Production by Jack Finlayson
Additional Percussion by Edgar Abril (tracks 1, 3, and 4)
Mastered by Reuben Ghose, Mojito Mastering
Album Artwork and Graphic Design by Cheesecake Design